Overview
FITNESS/MOVE-TO-EARN/SPORTS
Solana  
Walken is an NFT game that allows players to earn rewards by walking around and collecting virtual tokens. The game is designed to get people active and encourage them to explore their surroundings. Players can compete against each other to see who can collect the most tokens, and there are leaderboards to track progress. The game also features a chat function so players can connect with each other and share tips. Walken is a free-to-play game that is currently available on the App Store and Google Play. It is developed by a team of independent game developers based in the UK. If you are looking for a fun and challenging way to get active, then Walken is the game for you! So put on your walking shoes and start collecting those tokens!
Walken Content
Videos
WALKEN.io – how to select and raise a real WINNER| cloth selection | Mysberry boost #9 – ENGLISH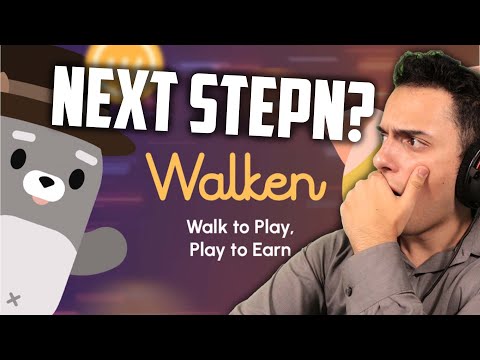 WALKEN | NEW WALK AND EARN GAME | NEXT STEPN?
Get Web3 Smart. Subscribe to our daily digest.
You can unsubscribe any time. By subscribing, you agree to our Privacy Policy & ToS.