Dragon Crypto Gaming: The Legend of Aurum Draconis Profile
Overview
Dragon Crypto Gaming: The Legend of Aurum Draconis
Beta testing
Adventure/Fantasy/RPG
Avalanche Network  
At its foundation, The Legend of Aurum Draconis is a classic fantasy role-playing game. The game combines the most advantageous elements of conventional off-chain gaming with the financial incentives made feasible by decentralized finance (DeFi).
An engaging quest line driven by a compelling tale, strategic turn-based combat, resource collection and crafting, character skill advancement and customization.
Gamers can share the game's financial rewards in the form of NFT products and token awards through the game's token economy. Through the in-game market, players can earn NFT products that they can deploy, fix, buy, or sell.
This is a medieval fantasy RPG-inspired p2e blockchain game, set in an evolving digital universe full of mystery, magic, and danger, customize your characters' skills, equipment, and own your loot. All your heroes, resources, and equipment are truly yours in the form of NFTs, that can be traded in the player-driven in-game marketplace.
Dragon Crypto Gaming: The Legend of Aurum Draconis Content
Videos
The Legend of Aurum Draconis - An Introduction to Crafting!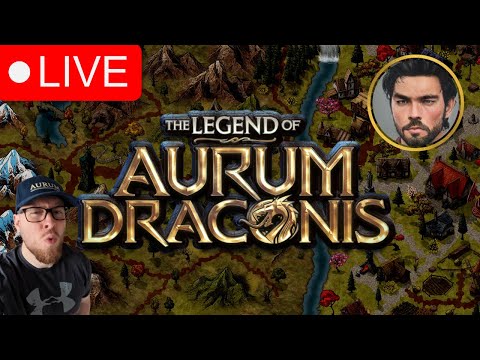 Aurum Draconis BETA Livestream Feat. @Astro_Must
Get Web3 Smart. Subscribe to our daily digest.
You can unsubscribe any time. By subscribing, you agree to our Privacy Policy & ToS.