Overview
CARD/COLLECTIBLE/PVP
Hive  
Splinterlands: A Unique Digital Trading Card Game on the HIVE Blockchain.
Splinterlands is a digital trading card game that allows players to truly own their cards and other in-game assets. What sets it apart from other TCGs is its use of web 3.0 technology powered by the HIVE blockchain. Each card in Splinterlands is a non-fungible token (NFT) owned by a player. This means that players can do anything they want with their cards, including battling for rewards, holding them as collectibles, trading on the peer-to-peer market, combining to level up, or even burning to obtain Dark Energy Crystals (DEC), which is the official in-game cryptocurrency of Splinterlands.
The Game Mechanics
With hundreds of unique cards, Splinterlands is a brilliantly designed and fast-paced trading card game that allows its players to earn by playing (P2E). Unlike more traditional TCGs, Splinterlands battles are fast, with each match taking only 2-3 minutes. Rather than turn-based action in which every move is carefully and slowly controlled, Splinterlands' main mechanic is a drafting style. Once an opponent is found, each player assembles a team of up to 6 cards from their Splinterlands collection. Then, according to a unique set of rules that make every match different, the battle is played out automatically in a quick, action-packed format that allows players to learn from both victory and defeat.
Summoner's Spellbook
The Summoner's Spellbook (Starter Pack) upgrade is REQUIRED to earn rewards and access all functionalities of Splinterlands. The one-time upgrade costs $10. Purchasing the Summoner's Spellbook can be done through Paypal or with one of the 20+ cryptocurrencies accepted by Splinterlands. Players are free to try Splinterlands before purchasing the Spellbook to learn the mechanics and begin collecting cards. However, those who are not upgraded miss out on several important features of the game.
After the upgrade, players can purchase packs, cards, and land; earn SPS for battling; participate in Daily Focus and earn Season rewards (from Bronze League up); join tournaments; transact on the HIVE blockchain from their new Splinterlands account; transfer assets in and out of the game; and create and/or join tournaments and guilds. Once the Summoner's Spellbook upgrade has been completed, a unique HIVE blockchain account is created for the player, and all functions and features of the game are open to them. The Spellbook is stored as a unique non-transferable asset connected to their account.
Learning to Play
While it's easy enough at first to jump right in and give Splinterlands a try, the strategy runs deep, and equipping yourself with the skills to win will take at least a small amount of basic learning. Players can find the game's detailed explanation and playable tutorial experience on the Splinterlands website.
Another great way to put your skills to the test is by extending a challenge to a specific player by selecting the Challenge option on the battle screen. Here, you will be able to select the player you would like to challenge and set the level limits and cards to be used for the challenge. By selecting the Practice option from the main battle screen, you will be able to practice your skillset in unranked matches. This will help you familiarize yourself with the battle selection process as well as experiment with battle strategies in a neutral environment that does not affect your rank. Note that both Challenge and Practice matches will be considered Wild battles.
Watching Battles
One of the best ways to learn to play is by watching the battles of other more experienced players. You can easily watch the battles of any player from the BATTLE page. By clicking the TOP.
Splinterlands Gameplay Format
To cater to players with different card collections, Splinterlands Gameplay is split into two formats: Modern and Wild. In the Modern format, only cards from recent card editions are playable, making it fairer for newer players to compete on a more level playing field. Meanwhile, in the Wild format, all cards from all sets are playable, which may appeal to veteran players with a more diverse collection.
Play to Earn Daily
Players can earn rewards on a daily basis through various means, including Tournaments, Ranked play, and Quests. These rewards may include collectible cards, card packs, magic potions, and Dark Energy Crystals (DEC), which is a tradable, digital currency used to buy items in the shop.
Rewards
Splinterlands offers different types of rewards for players, including Ranked Battle Rewards, Daily Focus Rewards, Loot Chests, Reward Shares (R-Shares), Season Rewards, and Leaderboard Rewards.
Guilds
Splinterlands Guilds provide a platform for players to work together, earn DEC bonuses, and receive discounts on various Splinterlands purchases.
In-Game Currencies
Dark Energy Crystals (DEC) is the main in-game currency, while Credits are used to make purchases within the game. Players can buy Credits with PayPal or various forms of cryptocurrency.
Splintershards (SPS) is the official governance token of Splinterlands.
Splinterlands Content
Videos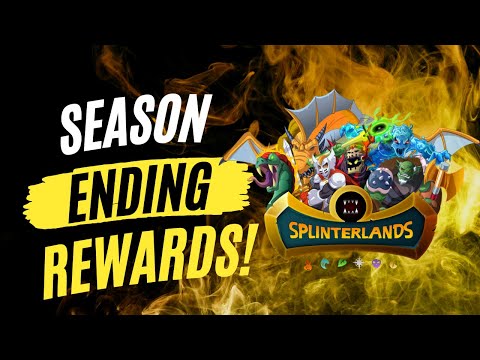 P2E Splinterlands Season Ending Rewards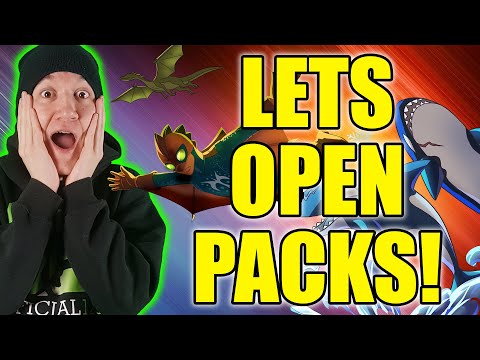 LETS OPEN CHAOS LEGION REWARD PACKS! - Splinterlands P2E NFT Gaming
Get Web3 Smart. Subscribe to our daily digest.
You can unsubscribe any time. By subscribing, you agree to our Privacy Policy & ToS.