Overview
Racing/Breeding
Avalanche  
The Snail Trail is a fun play-2-earn racing game on the Avalanche network. It has a strong strategy and a unique racing style and an in-game NFT ecosystem. The team has created an easy to play but intricate to master decentralized game.
Users will be able to race/breed/trade their NFT snails. The game offers mechanisms such as burn, upgrade and equip. With these new mechanics, Snail Trail is aiming to put deflationary pressure on NFTs and give a chance to new players to compete.
Game
Races will be held with 10 snails and the entrance fee will be paid with AVAX. Pool gathered from the entrance fee will be shared amongst the winner, runner-up and third place. There will also be free races where players can enjoy and earn without any cost.
Micro-transactions will be available for players to customize their snails further. These features will be available through an achievement system and in-game tokens.
About the Snail
Snails have different racing traits: family, class, generation, and adaptation. Additionally, Snails are unique and can have different body types, colors and visual traits.
Snails earn experience from racing, breeding, and naming activities. After every five levels you will unlock various in-game items for your snail such as new adaptation slots, adaptation potions, new name changes, and new visuals.
Each snail has a secret trail preference and will perform better than usual at different distances. It's up to you to try multiple trails, then evaluate its racing stats. Race tracks will vary and are affected by weather conditions and different game themes.
After each race, a snail's rating is adjusted according to the actual outcome compared with the expected outcome. On average, those with a higher rating will outperform lower ones.
To get started
1-Buy a Snail
2-Race in a Trail
3-Reproduce
4-Prevail
Start racing your snails as soon as you buy them and learn to play the game along the way. Initially there will be some free-to-race games where everyone who participates will win some rewards, however you can earn more by playing in games where top winners receive higher rewards in each game.
Game Token
The token of the game is SLIME, its use is built around the actual experience of racing your snails.
Tokens will be rewarded to players through in-game mechanics who will then, in turn, be able to use them on several mechanics.
Tokens can be used for the following mechanics:
1-Competitive Races
2-Incubator
3-Laboratory
4-Microwave
5-Micro-transactions (Cosmetics)
Snail Trail Content
Videos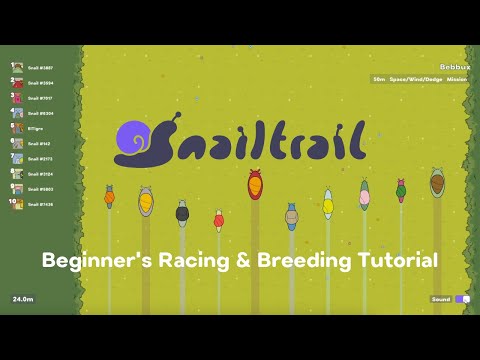 Snail Trail Game Beginner's Tutorial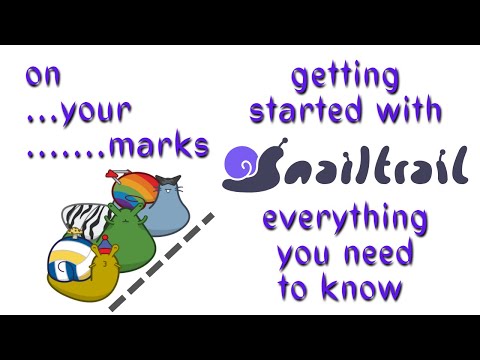 Snail Trail - On Your Marks...
Get Web3 Smart. Subscribe to our daily digest.
You can unsubscribe any time. By subscribing, you agree to our Privacy Policy & ToS.