Overview
Shrapnel
ACTION/SHOOTER
Avalanche  
Shrapnel is a blockchain-enabled AAA first-person shooter game, it is bundled with a rich set of tools combining combat, creation and curation with connections to a community where players own the platform and decide its future.
SHRAP is the token of the game, and with a blockchain-powered game economy, gamers can have a real opportunity to be rewarded for playing.
STORY
A massive asteroid collides with the moon and causes a wide band around the Earth called Sacrifice Zone (The Zone) which is left uninhabitable and walled off from the rest of the world.
Paramilitary contractors are guarding The Zone and rumors start spreading about a mysterious material called Compound Sigma. Nations and corporations send their own Mercenary Extraction Forces, or MEFs, to go exploring into The Zone.
VELDACHA CORP. (V-Corp) quickly corners the market on new technology born from these world-changing discoveries which gets MEF Operators battling for control over The Zone and its many secrets.
GAMEPLAY
Before entering The Zone, Players outfit their Operators with gear according to their desired playstyle. The gear is in the form of NFTs, and they are dropped when the Operator is killed in action. Players will collect the dropped gear in addition to collecting the mysterious Compound Sigma. After collecting the loot, players will fight their way to one of the extraction locations. They need to survive long enough to escape and be able to claim the loot as their own.
OPERATOR CLASSES
There are three main classes of Operators: Assault, Survivalist or Infosec, and a Contract Operator.
A Contract Operator is a temporary operator for players who are new or want to experiment in lower risk/reward play, without jeopardizing their equipment.
GEAR AND CRAFTING
SHRAPNEL's gameplay is based on how the players strategize the use of their weapons of different ranges from low-tech weaponry of Contract Operators to the devastating advanced technology of a Corporate MEF. As players familiarize themselves with the different types of equipment and remix gear to customize their loadout.
DIFFERENT TYPES OF GEAR
1-Weapons
2-Consumables
3-Armor
4-Technology
HOW TO EARN REWARDS
1-Player-Created Tournaments: Participate and earn rewards
2-Player Missions: Participate in goal-oriented missions and earn SHRAP Token rewards.
3-Creation: Use the games creator tools to create your own SHRAPNEL content and then mint into an NFT, then trade it in the SHRAPNEL Marketplace and earn rewards.
TOKEN
Minting & Medium of Exchange
-Pay fees in SHRAP to mint player-created content, i.e., maps, prefabs, skins and vanities -SHRAP is the default currency on the Shrapnel marketplace
TOKENOMICS
SHRAP will be issued as an ERC-20 token and deployed on Avalanche.
Shrapnel Content
Videos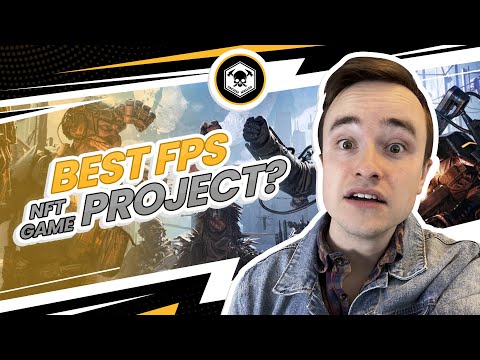 Top Tier NFT First Person Shooter! │ Shrapnel NFT Game Review!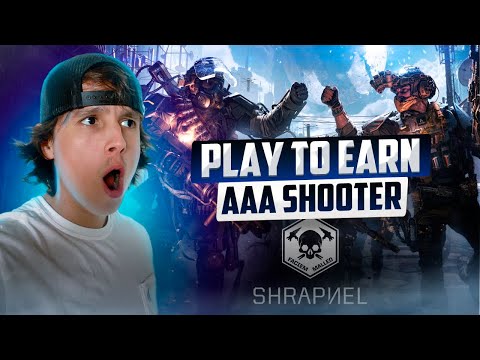 SHRAPNEL - NEW AAA PLAY TO EARN SHOOTER! OVERVIEW - AVALANCHE BLOCKCHAIN
Get Web3 Smart. Subscribe to our daily digest.
You can unsubscribe any time. By subscribing, you agree to our Privacy Policy & ToS.