Overview
Scratch Lords
Under development
ACTION/BATTLE-ROYALE/PvP
Binance Smart Chain  
Scratch Lords is the first play-to-earn triple-F NFT mobile game and NFT ecosystem. It features highly competitive fast-paced PvP battles in a battle arena packed with fearless NFT fighters. Each NFT fighter is a unique card, and you can equip yours with armor and weapons to make them stronger. Players battle each other to rank higher in tournaments and leagues and earn Scratch tokens. All in-game items including NFT warriors, weapons, and equipment are playable and tradable. You can sell them in the marketplace or use them in the game as you please. The game also employs a rarity system for NFT warrior cards based on the power and rarity of the warrior.
Scratch Lords Content
Videos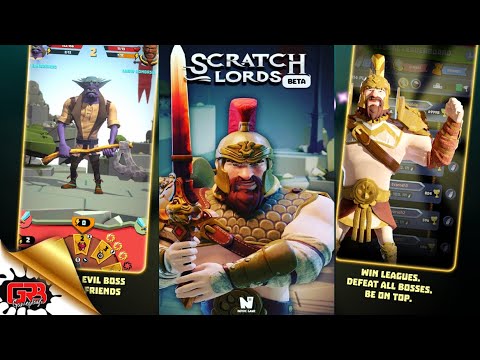 Scratch Lords | Gameplay Android & iOS | New Game
Get Web3 Smart. Subscribe to our daily digest.
You can unsubscribe any time. By subscribing, you agree to our Privacy Policy & ToS.