Overview
Polemos is a GameFi platform that is the first decentralized combination of its own asset lending library, educational hub, and gaming community. Polemos is designed to provide an entirely unique and vibrant ecosystem for education, Play-To-Earn, and entertainment. The Polemos GamiFi platform "The Forge" will be the central digital platform where web3 gamers learn about blockchain game strategies in Polemos University, apply for Scholarships, earn yield from staked or rented out NFTs in the Armory, and buy, sell, or stake Polemos Tokens. Stakers can also participate in governance and yield distribution. It also includes the creation of its own fantasy universe, and the lore for it will be shared with the community through regular content updates and a dedicated encyclopedia. Community events, short stories, official avatars, games and much more are all things to look forward to as the DAO continuously builds the foundation for its Play-To-Earn and entertainment operations.
Polemos Content
Videos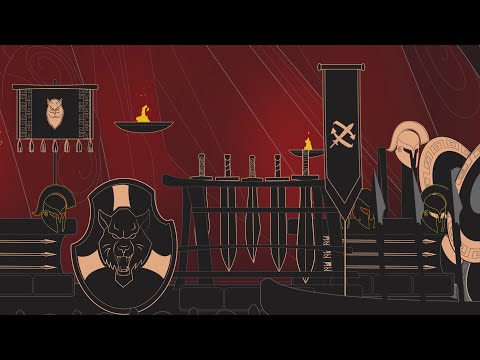 An Introduction: The Polemos GameFi Platform
Polemos AMA: What is a Gaming Guild?