Overview
Pepper Attack
Beta testing
Adventure/DeFi/RPG
Polygon  
Ethereum  
Pepper Attack is a free-to-play game that blends RPG, adventure, and trading card playstyles together to offer players an innovative gameplay and trading experience. This play-to-earn game rewards users rather generously, offering up to 90 free potions every day as you rank on the daily, weekly, and monthly charts. In Pepper Attack, you start off with a Pepper character (Chilli, Bell, Reaper, Habanero, Ghost, or Purira). The hero card can be upgraded with the $MYTE token or the in-game growth points (GP) directly, allowing you to improve your NFT over time. You get a 2.5D view of a world where wild animals and monsters run free, terrorizing villagers and the common folk. You can either attack the monsters on your own or with other players – or even go for a PvP battle and loot others' heroes. However, you will get rewarded for being 'good' in the game more often than by being bad. With your Pepper NFTs, you can also earn a number of other valuable items in the game and turn them into valuable NFTs or tradable resources. There are a number of mini-games that you can participate in, as well. You can build buildings and farms as well to stake your currency or mint more $MYTE if you'd like. There are countless possibilities with Pepper Attack – all you need is grit and determination!
Pepper Attack Content
Videos
PEPPER ATTACK Play To Earn Passive Income | Mint Now! NFT Giveaways!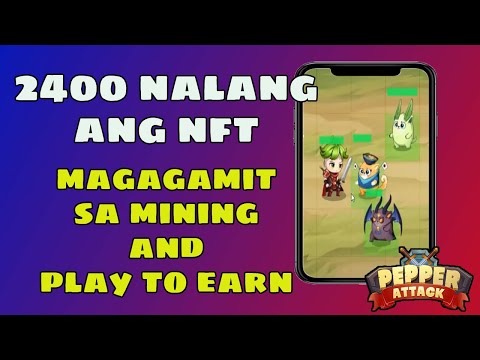 Pepper Attack Mining and Play to Earn Games
Get Web3 Smart. Subscribe to our daily digest.
You can unsubscribe any time. By subscribing, you agree to our Privacy Policy & ToS.