Mines of Dalarnia Profile
Overview
Action/Adventure/Mining
Ethereum  
Binance Smart Chain  
Mines of Dalarnia utilizes blockchain technologies to create a unique and community-driven gaming experience. The game is focused on creating fun gameplay that will foster a community that can enjoy the game for years to come. Ownership is a key aspect of the game, with nearly every in-game asset being a NFT or token at launch, giving players complete control of the game economy. The asset value is defined by supply and demand, which is controlled by player interactions, all driven by the native token $DAR. The goal is to create a sustainable game economy that can grow with the community.
Background Story
In the year 11,752, the Metagalactic Collective is ruled by a benevolent but incomprehensible A.I called The Onemind, which has revealed a new technology, Terraforming Capsules. Three planets in the sector Dalarnia have been chosen for terraforming experiments, offering boundless riches to be unearthed. People from across the Galaxy rush to these newly terraformed planets to seek their fortune.
Mines of Dalarnia is an exciting intergalactic mining adventure game where players explore different plots of land to dig for rare resources such as minerals and gems. These resources are used to craft new items and equipment that will help players progress through more challenging and dangerous territories.
The Goal of a Darlanian Miner
The ultimate goal of every Darlanian miner is to become more powerful and efficient, accumulate wealth, and face challenges and monsters in the depths, all while looking amazing doing it.
Lands are Player-owned
One of the unique features of the game is that the majority of the land plots used for mining are player-owned, with each plot having its own unique distribution of resources. More attributes of each piece of land will be revealed over time as the game continues to expand. To remain attractive to miners, landowners must actively take care of their mining plots with Terraforming Capsules.
Miners and LAND Owners
There are two roles that players can take on in the game: Miners and LAND Owners. Miners are focused on creating and improving their equipment by playing the mining game to gather resources. The game limits mining options based on the average power level of the miner's equipment, which indicates their overall progress.
When a player begins a dig on a plot of land, the game generates a unique procedurally generated mine based on the attributes of that land. Players dig, jump and fight through the mine to collect valuable resources before they either die or choose to exit and bring their haul to the surface, where it will be refined into usable resources. These resources can be sold directly to other players or used to craft equipment, cosmetics, or consumables that can be used or sold on the marketplace.
Terraforming Capsules
Terraforming Capsules are essential draftable items, as they must be purchased by LAND owners to replenish their mines. While Mines of Dalarnia is free to play on the introductory planet, players need a Mining Passport to access gameplay on the larger, player-owned planet. Passports are available for purchase directly from MoD.
LAND Owners
LAND owners, on the other hand, offer their plots for rent to miners and directly receive rent fees in the form of the game's utility token $DAR. However, as resources deplete with each successful dig, landowners must periodically terraform their land to replenish its resources. In the future, LAND owners will be able to upgrade their land, unlocking new tiers of resources and exciting new content.
In conclusion, Mines of Dalarnia is an exciting game that offers players the opportunity to explore unique plots of land, mine for rare resources, and craft items and equipment to progress through more challenging territories. With the ability to take on different roles and engage in multiplayer competitions, there is never a dull moment in Mines of Dalarnia.
Mines of Dalarnia Content
Videos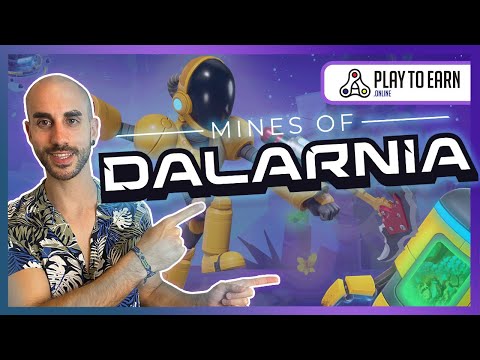 Mines of Dalarnia Gameplay Review | P2E & NFT Game Reviews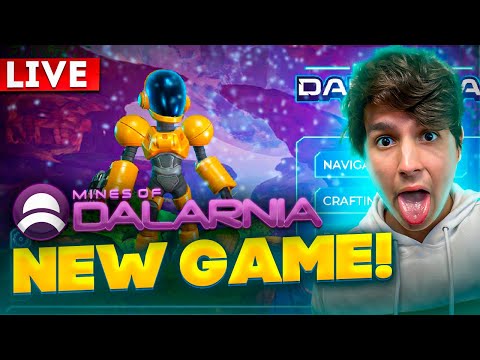 (LIVE) MINES OF DALARNIA - GAMEPLAY!
Get Web3 Smart. Subscribe to our daily digest.
You can unsubscribe any time. By subscribing, you agree to our Privacy Policy & ToS.