Overview
IMPERIVM
BUILDING/DEFI/STRATEGY
Ethereum  
Polygon  
IMPERIVM is a browser-based F2P-P2E DeFi game set in the medieval universe featuring fictional creatures from Roman and Greek mythology. In this strategic MMO fantasy game, users create NFT soldiers and improve their abilities and rank. Players will be responsible for building, protecting, and expanding their fortresses and recruiting armies to engage in battles and defeat other users. In reward for their victories in battles, tournaments, competitions, and medieval racing leagues, players will receive $IMP, the game's native token and currency, which players can exchange with other currencies on the Polygon and Ethereum blockchain. Points, deaths, kills, numbers of fortresses attacked and defended, etc. determine in-play performance. Moreover, the NFT fortresses can be sold based on their level – Farm, stable, emporium, etc.
IMPERIVM Content
Videos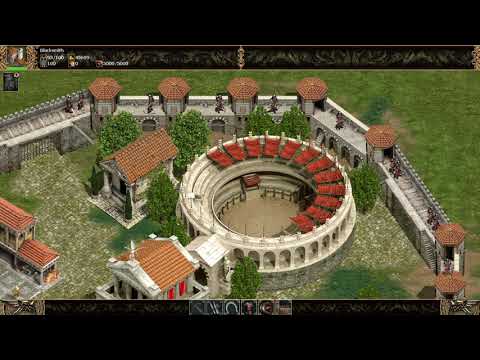 Imperivm Great Battles of Rome HD Edition Gameplay (PC Game)
Imperivm RTC - HD Edition "Great Battles of Rome" | Gameplay -back to basics but in HD!