Overview
Gods Unchained
Beta testing
CARD/COLLECTIBLE/PVP
Ethereum  
Immutable X  
Players use fantasy cards to partake in duels in this free-to-play trading game. Gods Unchained uses Ethereum technology to provide players with digital ownership of the items they earn by transforming them into ERC-721, which can be sold for real money. The game is mostly competitive, as players have to use strategic thinking to win and build decks. These decks can help them combat using a range of tactics. The players win battles and rise in ranks to earn rare cards they can sell and trade to get the ideal deck. Game Token The core currency of Gods Unchained is the game token $GODS, in this ecosystem players are empowered to earn and sell NFTs (Non-Fungible Tokens). Play to Earn By simply playing the game, you can earn meaningful currencies and items such as ERC-20 the $GODS token. Game Economy $GODS tokens are at the heart of the economy. Players use these tokens to purchase new card packs and chests, also craft their own NFT cards and earn staking rewards. This process of having $GODS token in the key functions of the game experience creates a sustainable ecosystem where players are able to earn from the game and at the same time contribute to its economy.
Gods Unchained Content
Videos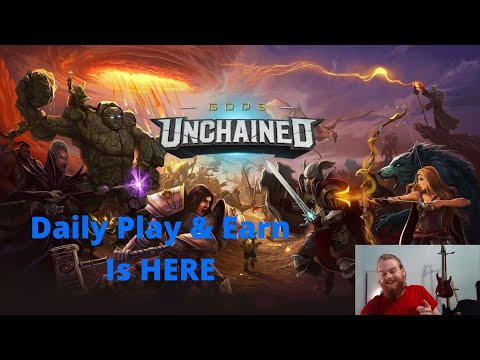 Gods Unchained Massive UPDATE! Daily Play To Earn Is Finally Here!! P2E
Earn DAILY Playing God's Unchained
Get Web3 Smart. Subscribe to our daily digest.
You can unsubscribe any time. By subscribing, you agree to our Privacy Policy & ToS.