Overview
PvP/STRATEGY/TURN-BASED
Polygon  
Enjin  
Forest Knight Is A Free-To-Play blockchain-based gaming experience which offers an adventurous gameplay along with unique heroes and an enchanting story. The heroes are the characters you play the game with and they have special NFTs that are unique to each hero, along with special abilities that allow them to harness unique characteristics. You can experience both PvE and PvP battles in the game. The game allows you to earn tokens in game which can be used outside the world of Forest Knight as well. The NFTs you collect for each hero have value based on how rare they are. These NFTs can be collected and traded and the developers plan on adding many more in the future as well.
Forest Knight Content
Videos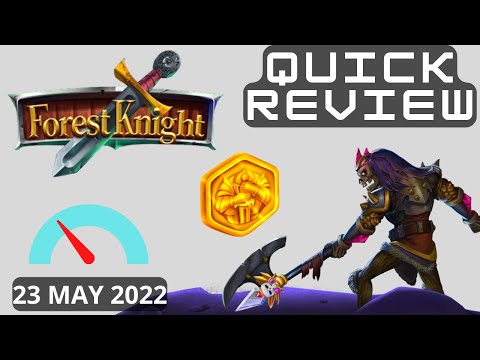 FOREST KNIGHT quick review How to earn with Play-To-Earn crypto game? Strategy RPG game 24/05/22
Forest Knight Adventure level 29 to 33 Free to Play Play to Earn.