Overview
MMO/Shooter
Solana  
Ev.io is a free-to-play, play-to-earn blockchain-based first-person shooter game developed by Addicting Games, running on the Solana network.
Gameplay
The game has a gameplay-first mentality, inspired by games like Halo and Destiny, with abilities like teleportation, triple jump, impulse, smoke, flash, and sticky grenades. Players can play solo or with teammates and friends, with multiple upgrades for their characters, including ability upgrades and level upgrades. The game has a unique scoring system that calculates the value of "e," an off-chain virtual currency that is used as a medium of exchange to avoid network fees and congestion.
Game Modes
Ev.io has five game modes, namely Deathmatch, Team Deathmatch, Mayhem, Battle Royal and Survival, and Capture the Flag. In Deathmatch, players face up to eight players on a map and try to eliminate as many opponents as possible. The player with the most kills at the end of the game wins. Team Deathmatch divides players into groups of four and spawns them randomly on the map. The goal is the same as in Deathmatch, but the eliminations of each team member are accumulated, and the team with the best score at the end of the time limit wins the game. Mayhem is similar to Deathmatch, but with larger-scale maps and more destructive weapons. In Battle Royal and Survival, players fight to be the last one or the last team surviving. Capture the Flag is mostly enjoyed in teams and is the best mode for players to start climbing the ladders.
Clan System
The clan system in Ev.io allows players to work together towards shared interests and goals. Clans compete for points that determine their placement on the clan leaderboard and earn rewards. Players can create clans with members that play for fun or compete. Being a member of a clan allows players to show off their custom clan insignia, which displays in-game above their head and on the scoreboard.
Clan Roles
The clan roles in Ev.io are Commander, Lieutenant, and Recruit. The Commander role is automatically assigned to the creator of the clan but can be reassigned by the commander. Clan Commanders can invite members, assign roles, remove members, edit clan info, deploy members, view all invitations, etc. The Lieutenant role can edit the clan info and deploy members and should only be given to the most trusted clan members. The Recruit role has no special privileges and is not automatically assigned when joining a clan.
Game Economy
Ev.io uses an off-chain virtual currency called "e" as a medium of exchange in the game. Players earn "e" by increasing their score count, which is earned by completing objectives and winning matches. The conversion rate of "e" to $SOL fluctuates based on the number of sponsors and the USD to $SOL conversion rate. The game serves over 30 million ad impressions per month from digital billboards, and most of the money from sponsorships goes into players' wallets as in-game crypto rewards. NFTs are needed to earn "e," but players can earn rewards regardless of NFT ownership. The game's profit model is based on selling NFTs and advertising sponsorships.
NFTs
Ev.io offers NFTs in two categories: weapons and characters. Players can acquire them on several marketplaces, and their power level is separate from rarity. NFTs don't affect in-game stats but provide boosts to in-game rewards, potentially leading to higher SOL earnings. The rarity and power level of NFTs determine the rewards for achievements in the game. While advanced weapons could give players an advantage, tactics and gameplay skills are crucial, and highly skilled players with standard weapons could still earn more SOL than those with advanced weapons.
Play-to-Earn Mechanism
Every minute a player spends in Ev.io is worth something in the form of advertising opportunities. Sponsors benefit from these advertising opportunities, pool money for NFT-owning players to earn, and create the first advertisement engine in the gaming space to run their game economy. Players can earn "e" tokens from kills and winning goals during the fight. The tokens can be exchanged at a flat and guaranteed rate of $5 per 10,000e. The higher a user's score, the more "e" they can earn.
Conclusion
Ev.io has gained popularity among gamers due to its gameplay-first mentality, accessibility, and character personalization through NFTs.
ev.io Content
Videos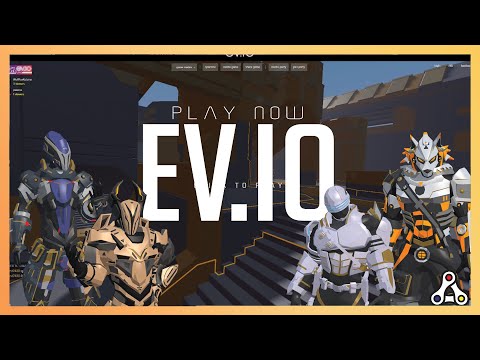 EV.IO Review | Free-to-Play and Play-to-Earn First Person Shooter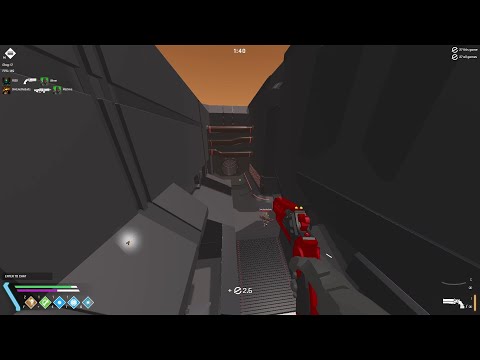 EV.IO (#10) - HAND CANNON GAMEPLAY ON ROOK
Get Web3 Smart. Subscribe to our daily digest.
You can unsubscribe any time. By subscribing, you agree to our Privacy Policy & ToS.