Overview
Era Spheres
Under development
Action/MMORPG/dungeon
Solana  
Era Spheres is a game with limitless potential. It is a 2D MMORPG based on Solana that offers the $ERA token as a reward for grind and for being ranked higher. The game presents four primary ways of earning; staking, play-to-earn model (40-50% tokens), deflationary, and NFTs. When playing Era Spheres, you will have the option to either explore the overworld (open world) environment and engage with others, doing quests for them and helping them out for rewards. In free roam, you can also farm your tokens in settlements or buy land for diversification. On the other hand, you can head into dungeons and raid other players' settlements. This is where the PvE and PvP elements truly start to shine, allowing you to test your skills and earn a lot more than from quests!
Era Spheres Content
Videos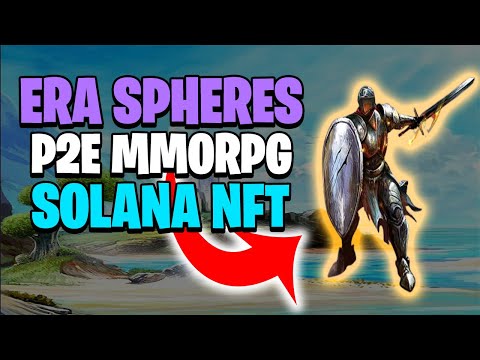 Top New Solana NFTs To Invest In - Era Spheres Play to Earn MMORPG
Era Spheres NFT Game Review | Hardcore 2D MMORPG on Solana
Get Web3 Smart. Subscribe to our daily digest.
You can unsubscribe any time. By subscribing, you agree to our Privacy Policy & ToS.