Earth From Another Sun Profile
Overview
Earth From Another Sun
Live
MMORPG/OPEN-WORLD
Solana  
Earth From Another Sun is an expansive blockchain-powered sci-fi franchise. It entails a galactic sandbox featuring an ever-expanding multiplayer galaxy with many unique locations to explore, NPCs to meet, quests, and loot to discover. There will also be several multiplayer game modes and future experiences, games, and collaborations with other art forms. First-person shooter arenas, battle royale modes, and a roguelike game are just some of the content that's underway. Over the past three and a half years, we've been hard at work on Earth From Another Sun, the highest production quality game powered by blockchain technology. In EFAS, you can build your army, establish your faction, and conquer planets. Fight alongside the troops you command in meticulously crafted, exhilarating First-Person Shooter combat. Enjoy massive battles with up to 1000 combat units and vehicles, using hundreds of unique weapons, weapon mods, abilities, and enemies that provide a fresh combat experience every session. Play and acquire coveted troops, companions, exo-suits, equipment, vehicles, and spacecraft. Enjoy all this in glorious multiplayer co-op, or go head-to-head with other players on massive PvP battlefields. With available design tools, you'll be able to create new characters, quests, loot items, art assets, towns, and even new planets. There will be endless worlds to explore in EFAS.
Earth From Another Sun Content
Videos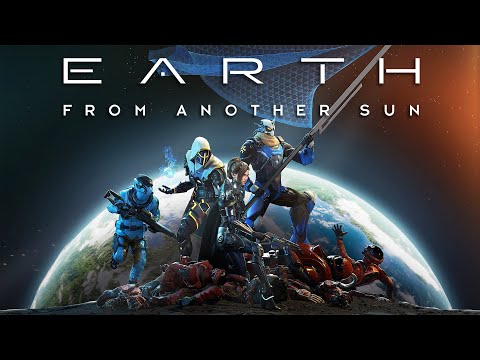 Earth From Another Sun - Gameplay Trailer (2022) - MMO/FPS/RPG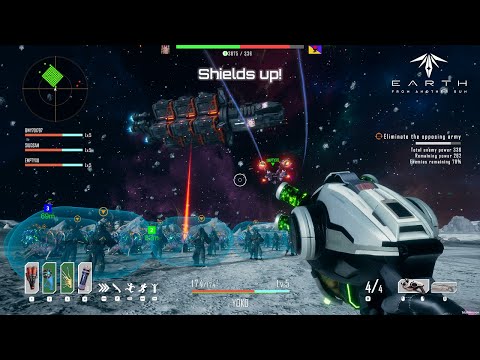 Earth From Another Sun - Alpha 68 - Shields up!