Overview
Dreams Quest
Under development
Card/RPG
Solana  
Binance Smart Chain  
Dreams Quest is an epic adventure game with a fresh perspective on mystical and mythical creatures. While it is a card game with a play-to-earn model, it is also an RPG with a thrilling storyline and a 'dreamy' gameplay throughout. The world was harmonious and beautiful until a Rift opened up and started disrupting the peace. You embark on this amazing and colorful journey with your NFT character, unlocking a wide range of skills, abilities, and mysteries as you travel into the known and unknown. There is loot everywhere, ranging from organic matter to crystals, equipment cards, buffs, and more. However, keep in mind that your cards will be impacted by the different environments in the game, regardless of whether you are playing PvE or PvP modes. Collect unique items and improve your earning avenues by upgrading, buying, selling, and finding collectibles spread throughout this immersive world. Create an NFT that will help you out, come rain or shine, or create a deck that accommodates almost every environment to find the root cause of the problem and restore the world order! Dream Quest is a unique game with the $DREAMS token and benefit from the metaverse-based in-game economy to earn more rewards.
Dreams Quest Content
Videos
Dreams Quest | Play-To-Earn Card Game COMPLETELY FREE!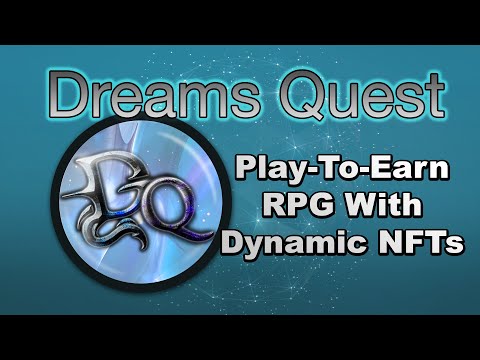 First Look: Dreams Quest - DONT MISS THIS OPPORTUNITY! Crypto RPG Card Game + Metaverse Marketplace
Get Web3 Smart. Subscribe to our daily digest.
You can unsubscribe any time. By subscribing, you agree to our Privacy Policy & ToS.