Overview
COLLECTIBLE/MOBA
Polygon  
Dragon Master is an online play-to-earn game that is blockchain based and blends, MOBA, RTS, and Collection gameplays. The game features various species of dragons that you can take under your wing and grow them into fearsome beasts. The best part about Dragon Master is that there are various team combinations that you can form for your dragons to compete with. You will have to use strategy to develop your dragons and ensure that they develop their relevant skills. This game is sure to entice even the most casual gamer as it has plenty of features that help make it a formidable game.
Dragon Master Content
Videos
NEW F2P Play To Earn GAME! DragonMaster!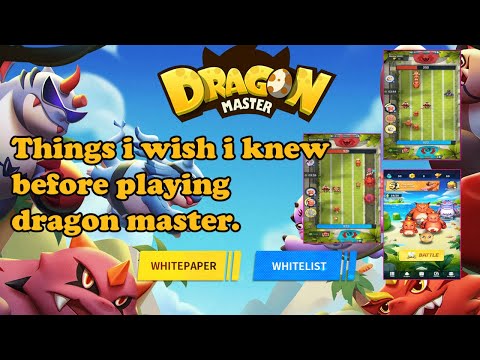 DRAGON MASTER PLAY TO EARN UPDATE | PRICE AND ADVANCE GAMEPLAY REVIEW | PLAY TO EARN FOR MOBILE