Overview
Minigame/Virtual-Reality/Virtual-World
Ethereum  
Decentral Games is a company that creates games and social experiences in the Metaverse.
Ice Poker
Their flagship game is ICE Poker, a virtual poker game that allows players to earn rewards and digital collectibles by participating in tournaments, completing daily challenges, and competing against other players on a leaderboard. ICE Poker is available on two platforms, Decentraland and Flex, and requires players to have an ICE wearable to play the game.
How to Start Playing ICE Poker
To play ICE Poker, you'll need an ICE wearable.
Wearables are virtual clothes you equip to play and customize your avatar with.
To get a wearable, you can buy one or join an ICE Poker team to borrow one for free.
ICE wearables come in various themes such as spartan, viking, pilot, chef, and more! Mix and match different pieces or collect a full set of your favorite outfits.
Community Ownership
The game is community-owned and managed by a DAO (Decentralized Autonomous Organization) called Decentral Games. Community members who hold $xDG tokens can shape the future of ICE Poker by proposing and voting on new game features and settings.
Game Modes
The game has two modes, Challenge Mode, which is a free-to-play mode where players receive daily chips and can complete challenges to earn rewards, and Tournament Mode, which is a fast-paced, 6-player, single-elimination tournament for prizes.
Game Tokens
The ICE Poker ecosystem consists of three tokens, $ICE, $DG, and $xDG. $ICE is the primary token used in the game and can be earned through various activities, such as participating in tournaments or completing challenges. The $DG token is used to pay for services and fees within the Decentral Games platform. The $xDG token is used to govern the Decentral Games DAO and gives token holders the ability to propose and vote on key decisions affecting the future of ICE Poker and other Decentral Games products.
Decentral Games Content
Videos
Decentral Games Metaverse Casino Overview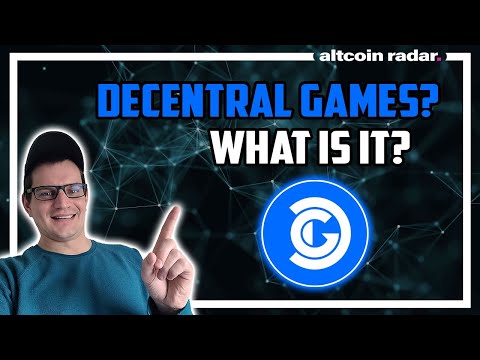 What is Decentral Games? Decentral Games for Absolute Beginners
Get Web3 Smart. Subscribe to our daily digest.
You can unsubscribe any time. By subscribing, you agree to our Privacy Policy & ToS.