Overview
NFT
Flow  
Cryptoys blends collectibles, gaming, and entertainment to unlock a whole new world of possibilities. They're a digital toy company with NFTs underpinning the technology behind their digital collectibles. Collectible & playable digital toys that come to life the moment you unwrap them. 1/ Cryptoys is one of the most widely anticipated companies to build on the @flow_blockchain and a @flowverse_ sock holder favourite 🧦 2-Everything Cryptoys does will be centered around 3 pillars:🧸 Toys🕹️ Gaming🎉 Entertainment 3/ This starts with an incredible unboxing experience with Cryptoys Cubes. Their goal is to have the best unboxing experience on the web. The experience will be interactive, tactile, exciting and when the Cubes line up, newly minted Cryptoys will be revealed! 4/ Once revealed, users can choose to take it out of the packaging or leave it pristine in the packaging just like a physical toy collector may do. Note: There may be benefits to keep it in the packaging 📦 5/ After minting your Cryptoy, you can share it via socials and immediately take your new friend out to play on their interactive test drive environment called The Block. Users will have full control of their Cryptoy i.e. you can jump, move it + sound effects 🔊 6/ Then comes the Cryptoys Backpack - a custodial wallet. It will house your Cryptoys and Cubes.
Cryptoys Content
Videos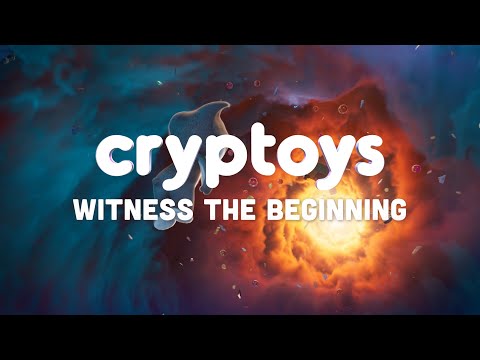 Cryptoys Origin Story - Animated Short
Cryptoys Chronicles: What is Cryptoys? The vision & the roadmap!