Overview
Collectible/DeFi/Fighting
Polygon  
Crypto Colosseum is a unique multiplayer card game where you own Colosseum warrior cards and pit your warriors against robots or against other players. The goal is to engage in head to head battle in PvP or PvE mode and entertain the audience by fighting for your life! Its PvE gameplay is powered by AI from the Polygon Network, so make sure you don't underestimate its strategy or its determination! If you are not careful enough with your strategy, the AI is sure to give you a run for your money in this blockchain P2E game. You get to choose your team (warband), head on to different locations to fight historical teams, and adopt different attack strategies, i.e., attacking at night, from behind, and more. You get to plunder others' bases (wootgump) and gain loot while at it. With each battle, you will win the $GOLD or the $COLOS token. Apart from the battle itself, Crypto Colosseum also features the arctic jungle exploration where you hunt for treasures and find rare NFTs in the process!
Crypto Colosseum Content
Videos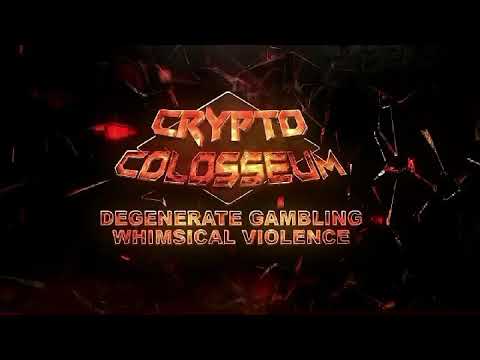 ChainColosseum - Upcoming BSC P2E Game
Get Web3 Smart. Subscribe to our daily digest.
You can unsubscribe any time. By subscribing, you agree to our Privacy Policy & ToS.