Overview
Cooltopia
Under development
Adventure/Minigame
Ethereum  
The Cooltopia ecosystem is a play-to-earn game, which combines Cool Pets, Cool Cats, and a native token called $MILK. Cool Cats NFT, the key component of the system, provides elite access to all things Cooltopia. Cats and Pets can both earn $MILK tokens by playing the game; Cats earn passively, whereas Pets earn by completing tasks. Cool Pets are a group of 19,999 NFTs that can be transformed into different phases through Cooltopia starting as eggs. Grass, fir, air, and water make up the four elements. By sending your Cool Pets on quests, you can earn the majority of the $MILK currency. Pets are permitted to do 10 tasks per day, with daily earnings of about $13 USD. The amount of $MILK they can win varies greatly depending on the difficulty of the mission, from Thirty to over 1,000. Cool Cats NFT owners can passively earn $MILK according to the rarity level of their NFT, which starts at 1,050 $MILK per day for. However, only Pets can go on quests.
Cooltopia Content
Videos
COOLTOPIA GUIDE 101: A day in Cooltopia! | Cool Cats NFT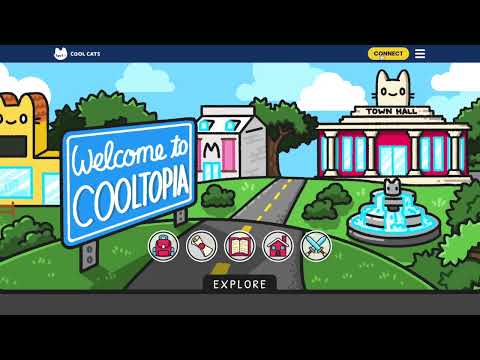 Get Web3 Smart. Subscribe to our daily digest.
You can unsubscribe any time. By subscribing, you agree to our Privacy Policy & ToS.