Overview
Fitness/Move-To-Earn/Sports
Binance Smart Chain  
APEmove is not your traditional P2E game – it is a web3 lifestyle application that lets you earn while on the move. APEmove is a project that focuses on promoting a healthy lifestyle and combating climate change through a move&earn concept. By using the APEmove app, users can earn in-game currency by walking, jogging, or running outdoors while equipped with NFTs in the form of Sneakers. The currency earned can be used in-game or cashed out for profit.
APEmove aims to connect the public to Web 3.0 and build a long-lasting platform that fosters user-generated content. The platform leverages Game-Fi and Social-Fi to encourage millions of people to adopt a healthier lifestyle and support efforts to combat climate change.
Get Started
To get started, users need to download the APEmove app from the App Store or Google Play, sign up with their email address, and bind their Web3 wallet to their registered account. They can then buy their favorite Sneakers on the Marketplace by transferring BNB to the Marketplace wallet and level them up to earn more APE and BAPE tokens. Once their Sneakers are moved to their in-app account and leveled up to LV.10, users can earn APE tokens, and their energy will restore at a rate of 25% every 6 hours.
Single player Mode
You have the option to play the single-player mode, where you alone are being tracked via your mobile application. In Single Player Mode, users can earn APE and BAPE tokens by moving with their NFT Sneakers. They can choose a Sneaker of their choice, and press "Run!" to begin. Users should make sure they have energy before moving to avoid earning zero tokens. The amount of APE or BAPE earned per minute of movement is dependent on four main factors, including the type of Sneaker, the Sneaker's power attribute, the Sneaker's agility attribute, and the speed of movement.
There are alsothe Duel Mode (PvP), or Background Mode, where you earn the $BAPE (after a certain level).
What are Chests
Chests are randomly dropped while users are moving in Single Player Mode and contain gems of different rarity types. Users have four Chest slots and must spend a small amount of APE to open a Chest. The countdown duration increases proportionately to its rarity.
Game Tokens
The token of the game is APE, it has an unlimited supply and is earned when users move in Single Player Mode. The APE token can be burned by various actions such as shoe-minting, repairing, leveling up Sneakers, upgrading gems, unlocking plugins, and upgrading Sneakers. BAPE (Bored Apemove) is the governance token of APEmove and has a total supply of 6.000.000.000.
APEmove Content
Videos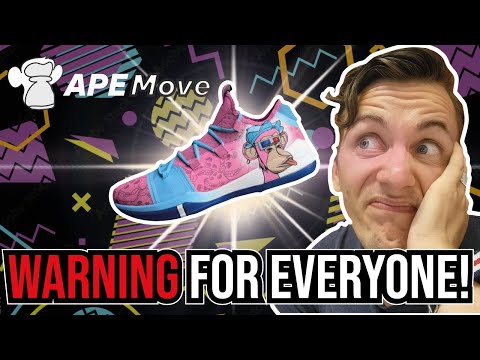 APEmove Blockchain Play To Earn Web3 Running App Game
APEmove App DEMO release | #freemint Sneakers is coming for everyone to move&earn with the $APE🔥🔥🔥
Get Web3 Smart. Subscribe to our daily digest.
You can unsubscribe any time. By subscribing, you agree to our Privacy Policy & ToS.